---
Saltwater

Fly Fishing, UK
---
Saltwater Fly Fishing

2017
Courses and trips available throughout:
May to October
Up to 6-8 anglers per course
Location:

North Norfolk Coast
Fishing for: Sea Bass
2017 Dates & Beaches as follows:
May to October 2017 (beach & exact dates to be confirmed)
October

Beach to be confirmed




Please book your preferred dates using the form below.
I will confirm all bookings and if the date you have selected is fully subscribed I will offer you alternative dates.

All equipment will be supplied with the exception of waders.
If you have suitable gear you are welcome to bring it along.
The cost per person is £45 inclusive
Contact Tim for further details OR if you have any problems with the booking form below.
See more images and information on my blog by clicking the link below
Click the 'Proceed to Checkout' button below
to send your £15 deposit and secure your chosen
Salt Water Fly Fishing day.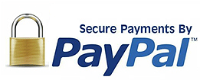 Saltwater fly fishing on the North Norfolk coast is becoming very popular.
Given the right conditions sea bass, mackerel and the odd sea trout can be caught on the fly.
You will stay in one of two historic hotels on the Norfolk coast:
The George at Cley next the Sea or The White Horse at Blakeney.
We will meet at 9AM at the chosen hotel and you will be taken to the fishing location we select for the day.
We will also fish the incoming tide later in the day.
We cover all the things you need to know to start saltwater fly fishing for sea bass, including:
Safety, both on shore and off shore

Tackle to use and their set up - rods, reels and other 'bits and bobs'

Lines and best profiles for the day

Care of your equipment after use

Types of lures and flies used, and when to use them

Casting in various wind directions

An overview of all the places to try for fish on the North Norfolk coast with a visit to a couple of the sites

Knots and rig set up

Spinning tackle to use when it is unfavourable for fly fishing

Saltwater kayaking in the Estuaries
See more Salt Water Fly Fishing images and information on my Fly Fishing UK blog >>
What to Bring: 9' #9 rod, floating and intermediate lines, chest waders (if you prefer not get wet or if it is rough weather). We can provide all the rods, reels and lines you will need for the day at £20 per set.
Getting there from London and the south, take the M11 north, then the A11 to Mildenhall and follow signs for Brandon, Swaffam and Fakenham.
Full details will be sent with your joining instructions.
See more Salt Water Fly Fishing images and information on my Fly Fishing UK blog >>
Book A Salt Water Fly Fishing Trip >>
---