The Hardy Greys Academy
---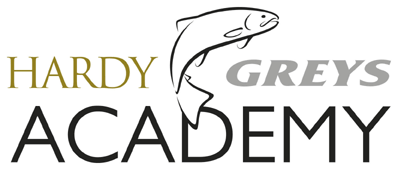 The Hardy Greys Academy
comprises a team of eighteen top fly fishing instructors from around the UK, who have joined forces with the company to actively promote the very best instruction service for anglers wanting to improve their technique or take up the sport for the first time.
Tim Gaunt-Baker from the Salmon & Trout Association and Andy Smith from APGAI (Association of Professional Game Angling Instructors) have been recruited to manage the whole operation.
Working in conjunction with Hardy & Greys, the aim is to help established anglers inprove their technique whilst also providing the capability to ensure that men, women and children successfully embrace and learn about the sport.
The eighteen approved instructors have been carefully selected from a host of applicants and each is qualified to a minimum of level 2 (previously known as STANIC).
This means that each Academy member is certified and fully licenced to provide first class instruction over a good spread of locations throughout the UK.
International expansion of the programme is planned in due course.
Hardy Greys Fishing Fly Fishing Courses
Hardy Salmon Spey Casting course- 29th -31st March
Blackdyke Trout Fishery - March 3rd, 2012, April 14th, 2012 & May 12th 2012
Eyebrooke Trout Fishery - April 15th, 2012 & May 13th, 2012
Blackdyke Trout Fishery April 1st, 2012 & 9th June, 2012
Eyebrooke Trout Fishery May 5th, 2012