---
Top 7 Fly Fishing Books
__________oOo__________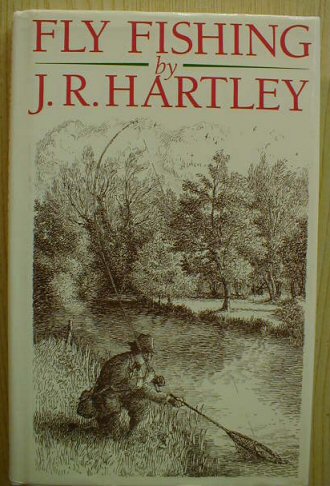 Recommended By Tim Gaunt-Baker
---
1.
The Classic Guide to Fly-Fishing for Trout: The Fly-Fisher's Book of Quarry, Tackle, & Techniques - Charles Jardine (Hardcover)
"

A book you will be proud to own."

8 Aug 1997,

r

eview by a customer.
Charles Jardine and Peter Gathercole formed the perfect partnership when they put this book together. Peter's photography is in a league of it own, and totally breath taking. His skill is used extensively through out the whole book making it a joy to browse let alone read. The book however is not just a picture book. It is a mine or information, both historical and current, full of comprehensive descriptions and diagrams. Knowledge and experience are by far the most important factors that lead to success. Charles and Peter have both, and have probably put more trout on my table and any other single source.
---
2.
Spey Casting - by Simon Gawesworth (Hardcover)
"Spey Casting is a book that will influence not only casters, but also the way that spey casting is taught." -Ed Jaworowski - Fly Fisherman
No other cast is more graceful or more fun to learn than the spey cast. Tracing it's roots to the mid-1880s on Scotland's River Spey is the efficient and elegant way for anglers to catch trout, striped bass, salmon and steelhead, on big waters without wearing out their arms. Simon Gamesworth is regarded as one of the world's top fly casting instructors. Here he teaches the casts, including the switch cast, single spey, double spey, snap roll, snap - T and Devon switch cast. "Wheter you want to know what all the spey casting buzz is about or want to become really proficient at spey casting, you need this book." -Dana Sturn - Speypages.com
---
3.
Pocket Guide to Fly Fishing Knots - by Ron Corde (Spiral-bound)
---
4.
Casting with Lefty Kreh - by Lefty Kreh (Hardcover)
"I've long been a fan of Lefty Kreh. In my view he's the best when it comes to casting a fly line and to teaching others how to do it." -fishingmagic.com
Learn how to cast from a master. Over 40 casts covered in step-by-step detail with full-colour photographs. Types of casts include the sidearm and overhead casts; hauling; roll cast; reach cast; casts for tight quarters, wind and weighted flies and lines; and distance casts. Lefty also teaches the mechanics of casting, and a section on the physical movements explains how to prevent injuries. Over 1000 full colour photographs.
---
5.
Master the Cast: Fly Casting in Seven Lessons - by Jr., George V. Roberts (Paperback)
"It is difficult to overestimate the importance of this book."-The Fly-Tyer's Catalog
Master the Cast is an indispensable resource for all fly-fishers, beginner to advanced, that will have you casting flies with confidence, precision, and consistency after only a few hours' practice. George V. Roberts Jr., a lifelong fly-fisher and sought-after instructor, walks you through a course that breaks the complicated mechanics into a few simple components. Then, with the help of hundreds of photos and illustrations, he shows you how to master these in seven concise lessons. "A book in a class by itself." -Fly Fishing Saltwater
---
6.
Matching the Hatch: Stillwater, River and Stream - by Pat O'Reilly (Hardcover)
"It is not what I originally expected in that it is not a fly-tying book. It is, however, superb!" -mrlivingstone
This superb book should help you catch more trout. It lists the 7 best flies and then adds a few more to make 12 to aid you at the river side. It helps you tie them if you wish, or directs you in what to buy and in what sizes to cover most of the hatch. Helps you identify the bugs being eaten and match them from your fly box. With good information and great pictures. Read this book carefully as a beginner and you will catch more fish! -Mr Clive Edwards'flyboxfan'
---
7.
River Fly-fishing: The Complete Guide - by Peter Lapsley (Hardcover)
"An excellent book, well written and beatifully illustrated. Pitched at all levels and useful to every standard, from beginner to expert. Having said that, it is also just a lovely book to have around the house." -Charles Clark - Review
Well laid out, well written and easy to dip into 'must have' for fly-fishermen. From details about the fish themselves to patterns and tatics, this book covers many things you need to know and the photographs are superb. I would highly recommend it. -Iain Shield - Review
---
Fly Fishing Gear At Amazon: