---
Tim Gaunt-Baker - Your Fly Fishing Ins
tructor & Guide
---
I have been a professional fly fishing instructor here in the UK for 18 years
but in
fact
have over 40 years of Game Angling experience to my credit; a note in my Grandfather's record book verifies this:
'
May 17th 1945, Brown Trout- 15

3/4

oz - from the bomb hole on Burniston Beck. Taken on a Grey Duster - Tim's first fish!'
T
o this day I still catch fish on a Grey Duster
on the numerous streams and rivers around
the UK; likewise on the

Narborough Trout Lakes

here in Norfolk.
My passion for

salmon fishing

started when I was a buyer for a large agricultural merchant and I was sent to Scotland to buy seed potatoes.
Whist talking to a farmer one day he noticed my trout rods in the back of the car and asked if I would like to fish his bit of river that evening. I duly turned up with my trout rod in hand ready for the fray.
"Nay, you don't need that little fiddle stick; Joe's in the yard and he's got the rod for you!"

said the farmer with quiet assurance.
Joe certainly was in the yard with a rod that was easily four times the size of my little trout rod.
To cut a long story short, Joe took me out on the river and told me to cast to the other side of the bank. The first cast fell in a heap, the second was not a lot better, but the third cast went much further, disappearing down stream at a rate of knots. Finally, with

just a little help

from Joe

I landed a 10lb bar of silver - my first salmon! Talk about hooked for life!
These days I fly fish for all species of game fish as well as some coarse fish, and nothing gives me more satisfaction than helping others to enjoy the gentle art of fly fishing be it with a single-handed rod for trout fishing or with
a double handed rod for salmon fishing.
I am a licensed coach with the Angling Development Board and hold the prestigious instructors qualifications A.P.G.A.I. (Advanced Professional Game Angling Instructor) and the GAIC from the Game Anglers Instructors Association, where I am a member of the assessors team.
I am also closely associated with

Hardy Greys

for whom I am a leading member of the Hardy Greys Academy of Instructors.
Furthermore, I run

fly fishing courses

for all levels of ability at Narborough Trout Lakes and other venues in Norfolk and Suffolk in the UK, as well as spey casting courses locally, in Yorkshire, Derbyshire and in the Scottish Borders - again for all abilities.
I also run courses for those interested in
saltwater fly fishing.
When I'm not busy running one of the flyfishing courses, you'll almost certainly find me demonstrating fly casting at country fairs and shows around the UK. If you see me at any of these events please don't hesitate to introduce yourself; I am in my element talking about the world of game fishing.
Finally, I'd love you to come and join me for a really great fishing experience.
If you're new to the world of fly fishing it will be my pleasure to share my wealth of knowledge with you and almost certainly open up a whole new world for you.
My aim is to create a fishing experience for you that is highly instructive yet a lot of fun at the same time; and of course I try my hardest to create the opportunity for you to actually catch some fish!
Likewise, if you're an experienced fisherman then I'm sure I can offer plenty of invaluable coaching advice to take your sport to the next level.
Just check the pages on this site and

book a course

that appeals to you, or if you don't find anything that meets your current needs,

contact me

by Email and I will almost certainly be able to tailor a package to match your requirements.
I look forward to seeing you on the river soon.


Intoducing your kids to the gentle art of fly fishing is a gift for life. This ancient sport combines skill, patience and an appreciation of nature like no.........

We run guided fly fishing trips to Scotland, Ireland, Wales and here in England. Our aim is to take you the best places to fish at the right time of year.... more>>.........

We offer fly fishing lessons by way of: individual or group fly fishing tuition, guided fly fishing trips, trout fishing courses, salmon fishing courses and saltwater.....more

>>

Trout fishing course or a Salmon fishing course? Whether you are an absolute beginner or a seasoned fisherman we can tailor a course to suit your needs..more

>>

Saltwater f

ly f

ishing on the North Norfolk coast is becoming very popular;

given the right conditions s

ea b

ass, m

ackerel and the odd s

ea t

rout can be caught on the f

ly....more

>>

Fly fishing gift vouchers for all our services

enable you to send someone you care about an absolutely fantastic gift; a fly fishing experience they

will ....more

>>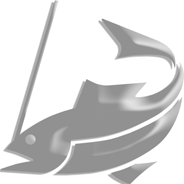 "What a great week's fishing on the Tweed!Good company, beautiful surroundings, excellent instruction....AND I caught a salmon! Thanks, Tim, book me in for next year's trip!"Phillip Wellesley-Davis -Berkshire more>>
"My first introduction to fly fishing; excellent course, clear, concise and very enjoyable." Crayford - Kent more>>